Fringe Benefits Reinvented
Gain significant savings and your employees retain access to benefits and cash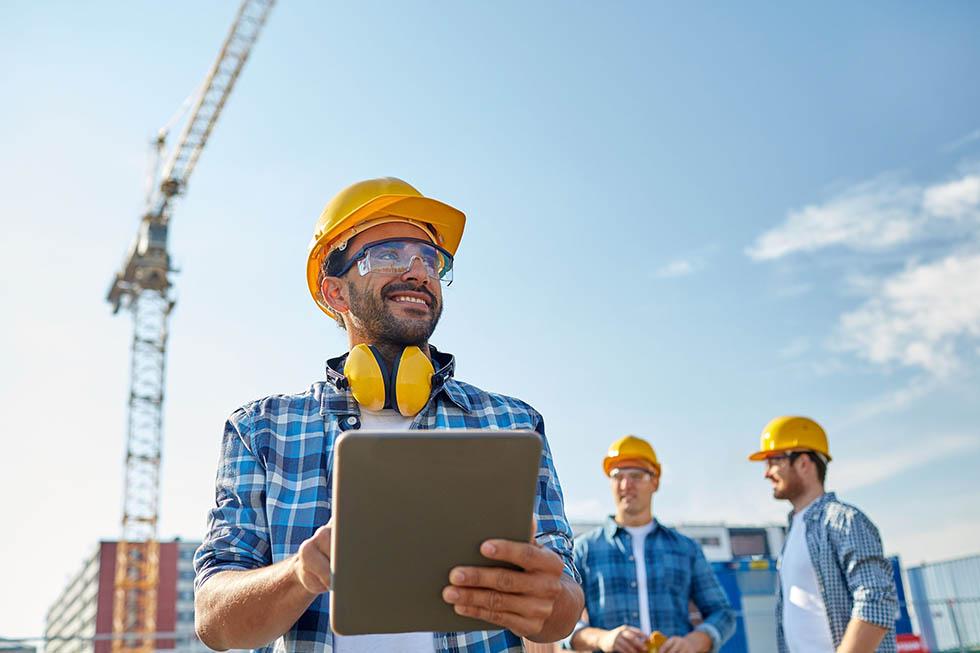 It's not too good to be true, it's eBacon!
You've probably heard that fringe trusts can save you lots of money but are too complicated to deal with. If you pay fringe in cash, we bet you've also heard that using a trust means your workers take a pay cut because they won't get their cash on payday. Our bona fide fringe trust is designed to maximize your savings while allowing your employees access to cash.
Download the one sheet to learn more
Easy Fringe Access
Employees can get their fringe benefits weekly through direct deposit or a pay card.
Simplified benefits
Employees have easy access to traditional benefits like health, FSA, or a 401(k) if they want it.
Smart Fringe Management
Our system helps you determine and claim the correct fringe credits, eliminate overpayment & avoid common errors.
Substantial Savings
Trusts are a great way to pay fringe benefits because they can provide employer-side savings on taxes, workers' compensation and general liability. This makes them the clear choice for handling fringe payments.
Fringe management isn't simple, but it can be
Companies pay fringe benefits in cash because it's easy. They don't use trusts because they're complicated. Sure, you can save money but why change now?
That's how your competitors are doing it, but we've got a better way. Our industry experts have been creating benefit solutions for over 17 years. With us in your corner you don't have to worry about fringe management anymore, we've got it covered.
Why not try a new, easier way to handle fringe?
Everyone wins with an eBacon Fringe Trust!
It's easy to switch from paying fringe in cash to our trust. And not only will you save money, your employees will be happy, too! That's because with our trust, they'll have options they never had before, like:
Receive fringe via direct deposit weekly, like a paycheck.

Receive fringe on a convenient pay card each week.

Invest their fringe in a 401(k), HSA or FSA.
How much could your company be saving?
Residential Carpenter:
Example #1
Example #2
Example #3

50% Certified
$20.65/Hour Fringe Benefit

Fringe Paid in Cash (Monthly)
Supplemental Unemployment Trust* (Monthly)
eBacon Fringe Saver Trust* (Monthly)
Fringe Benefit Paid to employees per month
$1,789.67
$1,789.67
$1,789.67
Employer Payroll Taxes
$136.91
$68.45
$0.00
Workers Comp Rate
$143.17
$71.59
$0.00
General Liability Rate
$17.90
$8.95
$0.00
Total Amount Paid
$2,087.65
$1,938.66
$1,789.67
Gross Employer Monthly Savings
$0.00
$148.99
$297.98

Gross Employer Annual Savings
$0.00
$1,787.88
$3,575.76
* Assumes 100% fringe benefit is added to the trust
Get a personalized snapshot of how much YOU could be saving today!
Information for CPAs
Companies put their fringe benefit payments into our bona fide fringe trust, which is a traditional 401(k) plan. This means that companies using our trust get to use pre-tax dollars to handle their fringe obligations. The savings can be huge, and it's completely compliant with all applicable laws, including: 
Employee Retirement Income

 

Security Act (ERISA)

 

Internal Revenue Service rules and

 

regulations outlined in Section 401(k)

 

Davis-Bacon and Related Act regulations

 
Employees can then choose traditional benefits like health, FSA or a retirement plan or they can have the money distributed via direct deposit or to a pay card each week. If they in service withdraw funds, all required taxes are paid at that time and it's reported to the IRS on a 1099-R, with all required information. 
Want to see exactly how our trust is able to do things nobody else can?
We love working with your partners to help you maximize your savings –just download the PDF to share all of the specifics with your accountant.
Be the hero
Save your company lots of money and give your employees the flexibility they deserve.
Request a free, no–obligation, personalized demonstration today!
Bacon Bits Newsletter
Sign up to receive valuable content every month covering topics ranging from new regulations and technology to ideas on improving processes and simplifying your workweek.
Construction newsletter tastefully done